PAPER BACKED & FIRE RETARDANT FABRIC SERVICES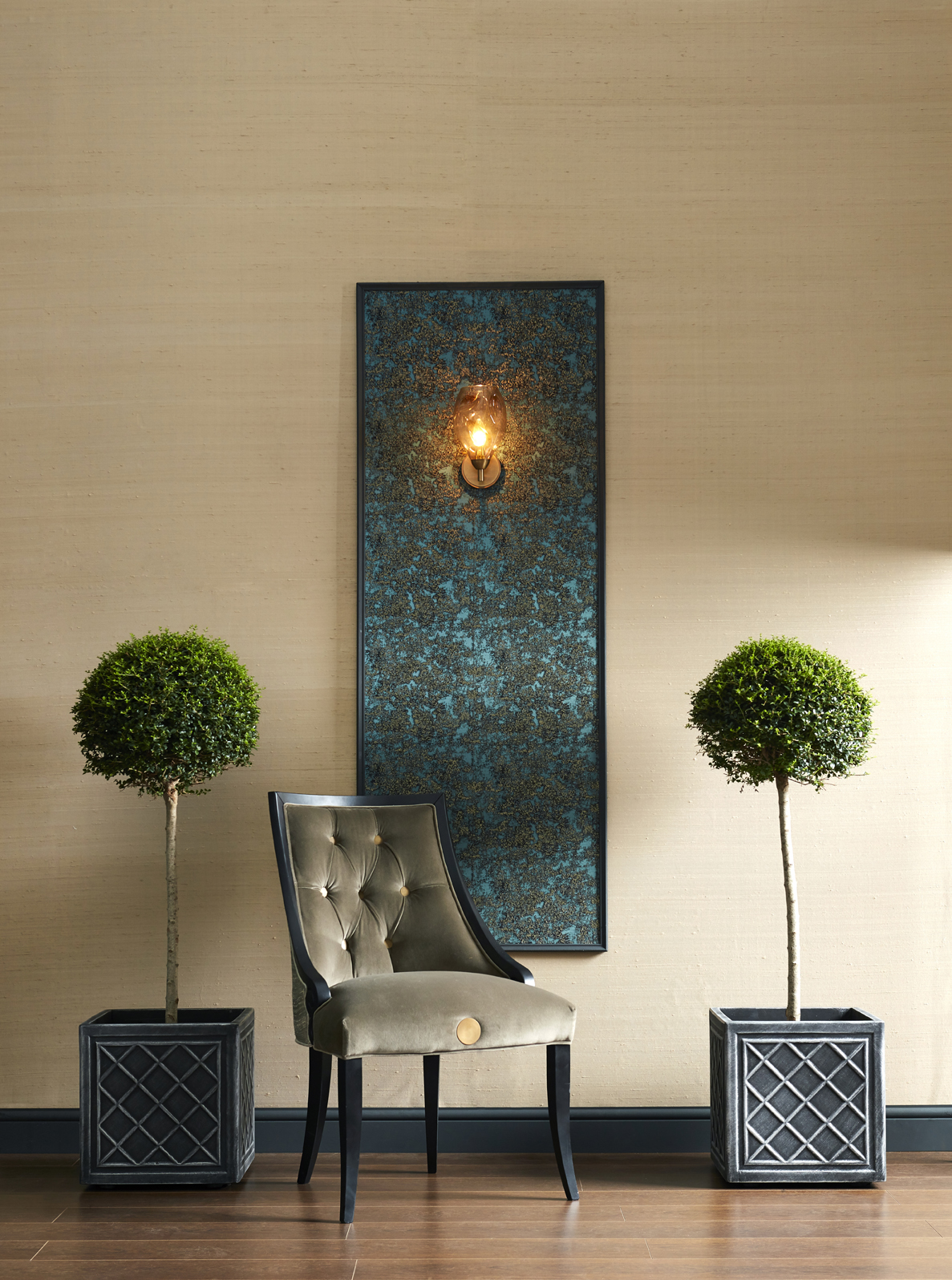 BESPOKE FABRIC WALLCOVERINGS
TEXTILE FINISHES - HOW WE WORK
We would like to take this opportunity to introduce our bespoke services for textile lamination finishes using our fabrics. We have state of the art machines to offer this unique service with excellent results due to the modern processes of lamination. Therefore considerably reducing bowing, discolouring and distortion of fabrics which can be caused by excessive heat and pressure. How we work is you select the fabric of your choice and the service you require, we test the fabric and send an A4 sample for your approval.

1) Knit Backing gives strength and stability to the fabric and prevents fraying of edges. This process can be used to reinforce delicate fabrics for occasional furniture, curtains and blinds.

2) Paper Backing for fabric wallcoverings, book covers, furniture, panelling and lampshades.

3) Fire Retardant (FR) Backing suitable for small runs in upholstery fabrics with schedule 3 fire barrier interlining. Crib 5 & I.M.O standard. (International Maritime Organisation)

4) FR Interlining suitable for laminating on embellished fabrics, i.e. embroideries to cushion the fabric which eliminates puckering effect.

5) Stain and Water Repellent Treatment is applicable to most fabrics used for upholstery, curtains, blinds and wallcoverings. This allows usage in uncharted areas in domestic and commercial interiors.

6) Swarovski Crystals are applicable to most of our fabrics and wallcoverings with the standard 1365 layout which is placed 15cm apart all over at random by hand. Choice of crystal colours are available to view on our website.

Please note all finishes are produced in house with a quick turn around and no minimums.Standard lead times are 5-7 working days subject to requirements.
To use the Lamination Services for your supplied fabrics please contact Walltex UK our sister company directly.